IPL 2023 Auction Venue: The Indian Premier League is likely to start in March next year. Even before that, this year's mini-auction will be held for that season. For this, the final seal on the space has not yet been made. Currently, Istanbul (Turkey) remains the first choice for the IPL auction. Bangalore is also available the list under discussion.
Read more: T20 World Cup 2022: Team India not getting good food at SCG, players boycott
Considerations for holding an IPL auction abroad
The Board of Control for Cricket in India (BCCI) is planning to hold an overseas auction of the Indian Premier League (IPL) this year. It is the most in Turkey. A final decision on the venue is expected in the first week of November. Regular venue Bengaluru is also kept in mind. The Turkish city of Istanbul remains the authorities' first choice among options.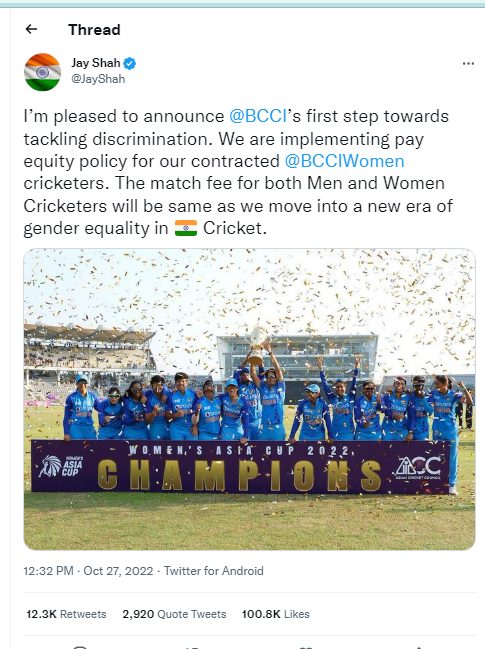 Read more: T20 World Cup 2022: Marcus Stoinis becomes first Australian batsman to do so
IPL 2023 Auction Venue: Auction to be held on December 16 –
BCCI has given Turkey a chance, according to Cricbuzz. Negotiations with IPL officials have been going on for the past few days. The auction may take place on December 16 of this year.
IPL 2023 Auction Istanbul: Final decision to be taken next month –
The Cricbuzz report further states that Istanbul is still not the choice of all interested parties. But when it comes to the important decisions of the IPL, the BCCI takes the decision. All the teams have now been informed that the decision will be taken early next month (November) and Bengaluru will also be kept as an option.
Read more: Former PAK captain Salman Butt took a lesson from Babar Azam and Company and said, "Go learn the rules first."
IPL 2023 Auction Venue: One Day Auction-
Last time the IPL auction was big and was held in 2 days. This time there will be a mini auction and it can be completed in one day. Some franchises have confirmed to Cricbuzz that they are in talks to hold an auction in Istanbul.